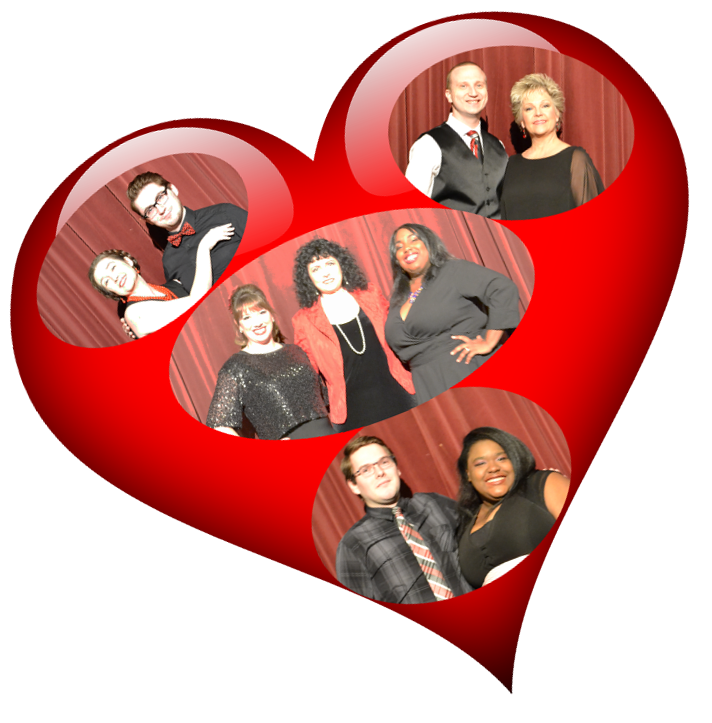 On Valentine's Day weekend Peninsula Community Theatre presents a journey through Broadway's love songs at Cupid's Cabaret. Join us for a celebration of romance, love and friendship expressed through the voices of talented singers while you enjoy a special box of Valentine's chocolates and a glass of champagne* included in your ticket price. The special event features two VIP tables on stage for a special up close and personal view of the performance available for purchase on the ticketing page. Proceeds from this weekend's event will support Peninsula Community Theatre.

Present with special arrangement by the American Society of Composers, Authors and Publishers.

*Non-alcoholic drinks are available in place of champagne at no extra charge*
Reviews
Danon Middleton wrote a Preview before the show on AltDaily.com.


Production Team
Creator/Director - Jennifer Thomas
Vocal Director - Lica Cifrulak
Stage Manager - Hope Durley
Lighting - John Wilt & Jared Alexander
Props & Set Design - Jennifer Thomas, John Wilt, Sandy Brockman, Ellen Eames & Charity Robinson
The Cast

Jenifer Lent Hamilton - Emcee
Zach Burgess
Amanda Devlin
Lyric Knockum
Stephen Maney
Lisa Parker LeBlanc
Kaleb Patterson
Charity Robinson
Marshall Robey
Dara Sherman
Marvin Sylvest

Accompanist - Shannon Walker
VIP Tables
Immerse yourself in the evening! Table for two right up on the stage brings you and a loved one right up close to the fun and romance. Up to two tables are available per show night. Your $75 table includes admission, champagne and chocolates for two.