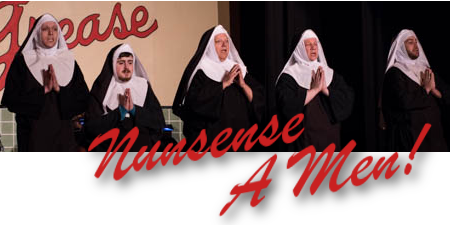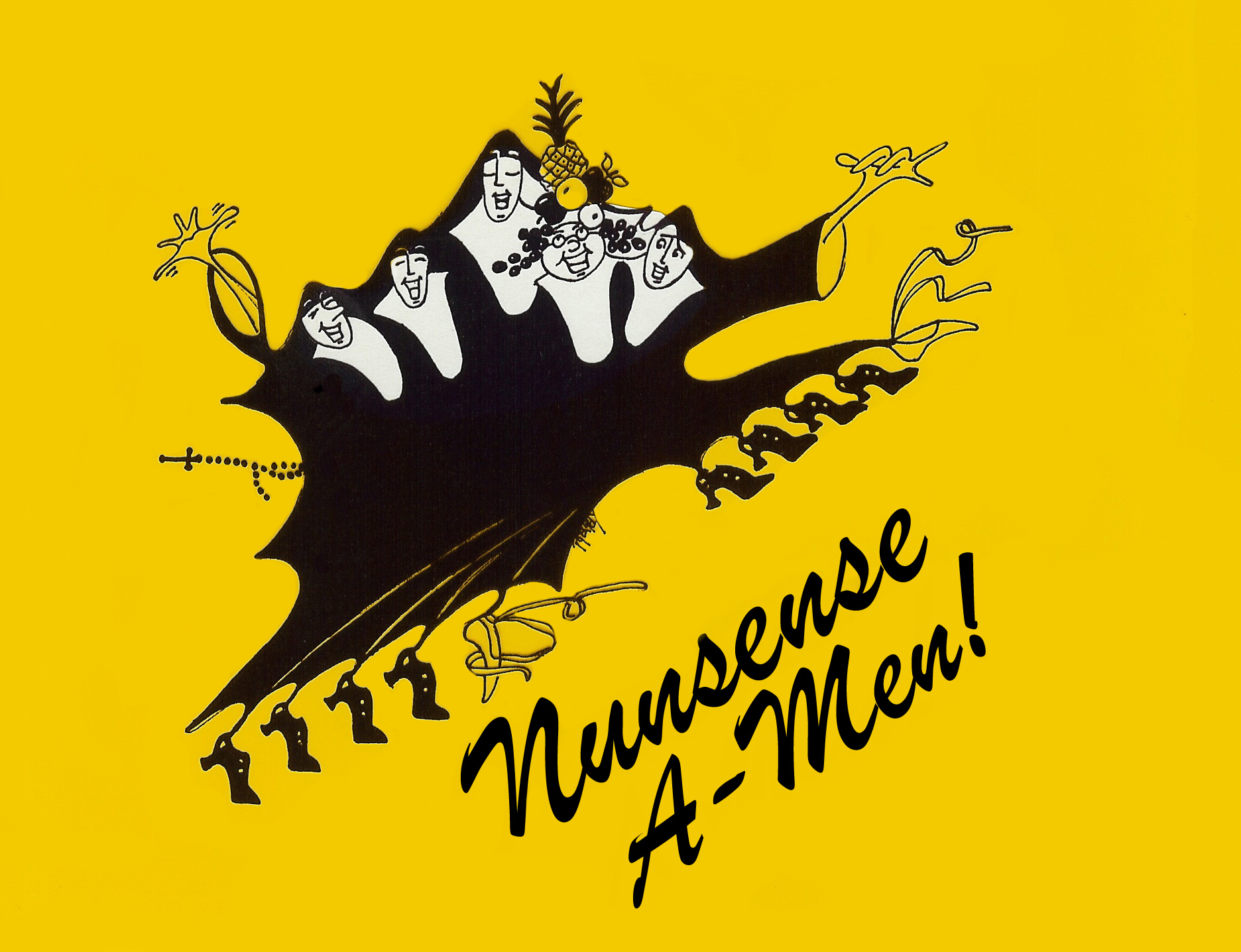 A Musical Comedy by Dan Goggin
Buy TIckets Online
Gold may have been struck again. NUNSENSE A MEN! Provides the new twist of and all-male cast in this offshoot of the hit musical "Nunsense," which had a 10-year off-Broadway and also became a hit abroad. Now five very talented men sincerely but comically portray the nuns. The men are so good as the Little Sisters of Hoboken that they quickly make you forget gender. The casting gives the sassy and satirical material, often hilarious, a fresh reincarnation.
The sisters are survivors of a cooking accident the poisoned all the other nuns. Four victims are yet to be buried and repose in a freezer because Sister Mary Regina spent some of the funeral money on a VCR. The remaining nuns put on a show to raise money to bury them. So much for the Plot.
"Nunsense A Men!" is presented by special arrangement with SAMUEL FRENCH, INC.

Note: La Cage Aux Folles was originall planned for this spot in our season. Due to production issues, a change was made to Nunsense A Men!
Hoboken NJ, famous for incredible crumb cake, Frank Sinatra and, for theater goers, the Convent of The Little Sisters of Hoboken!
For decades the off Broadway and community theater crowd favorite Nunsense has filled houses and rocked the rafters with laughter as the sisters put on their impromptu fund raiser.
Over the years several versions of the show have toured the nation as well as graced local little theater stages, two of which have been produced here at PCT's Warwick and Main theater venue with great success. A Catholic pastor, who attended (sans collar) on a Saturday night, made a point during his homily on Sunday to urge the congregation to see the show!
We proudly present the original version (Nunsense) with a slight twist. Nunsense A-Men is cast entirely with...a...men! It's not outside the theatrical norm to reinvent a "classic" by flipping a cast by gender. The Odd Couple comes to mind some years ago with Whoopie in the cast and it did quite well on Broadway. Sounds like fun? It sure is.
You'll enjoy watching Mother Superior and the order's few remaining nuns attempts to raise the money needed to bury the sisters who died after supping on Sister Julia Child of God's vichyssoise soup. The health inspector is coming and they have to get them out of the freezer before he arrives.
All denominations are welcome! Don't miss Nunsense A-Men, on stage this Friday and for the next three weekends. Tickets are available on this website! Just look for the "TICKETS" button!
Come see the show...but, skip the soup!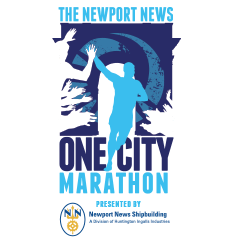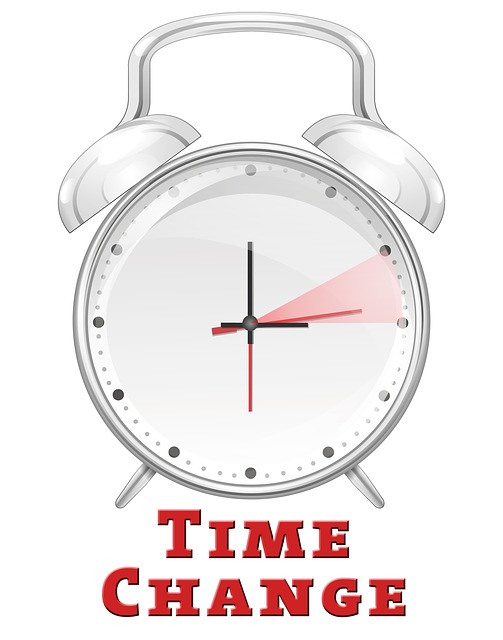 Catch Nunsense A Men! in its last weekend. The closing performance on Sunday is going to be a little harder than normal. Daylight Savings Time kicks in Sunday morning, so remember to set your clocks ahead to make your Sunday appointments. Also, Newport News' One City Marathon will be affecting traffic near the theatre until just before showtime. And---it might snow.

Don't let Sister Hubert catch you coming in late! Leave plenty of time, especially on Sunday! One City Marathon traffic near the theatre, possible snow, and the Daylight Savings Time change have already been used as excuses, and she's expecting you to be on time.

The One City Marathon on March 12th won't affect parking at the theatre, but it might have an impact on getting here from the north on Warwick. Parking is available behind the Theatre, across Warwick at the Methodist Church, or behind there at the Library. More information about One City Marathon Parking.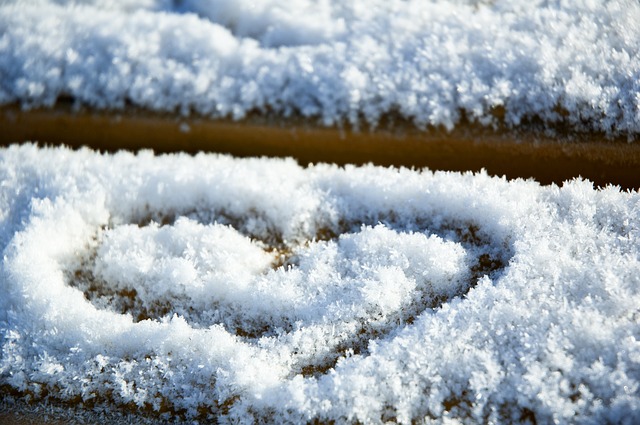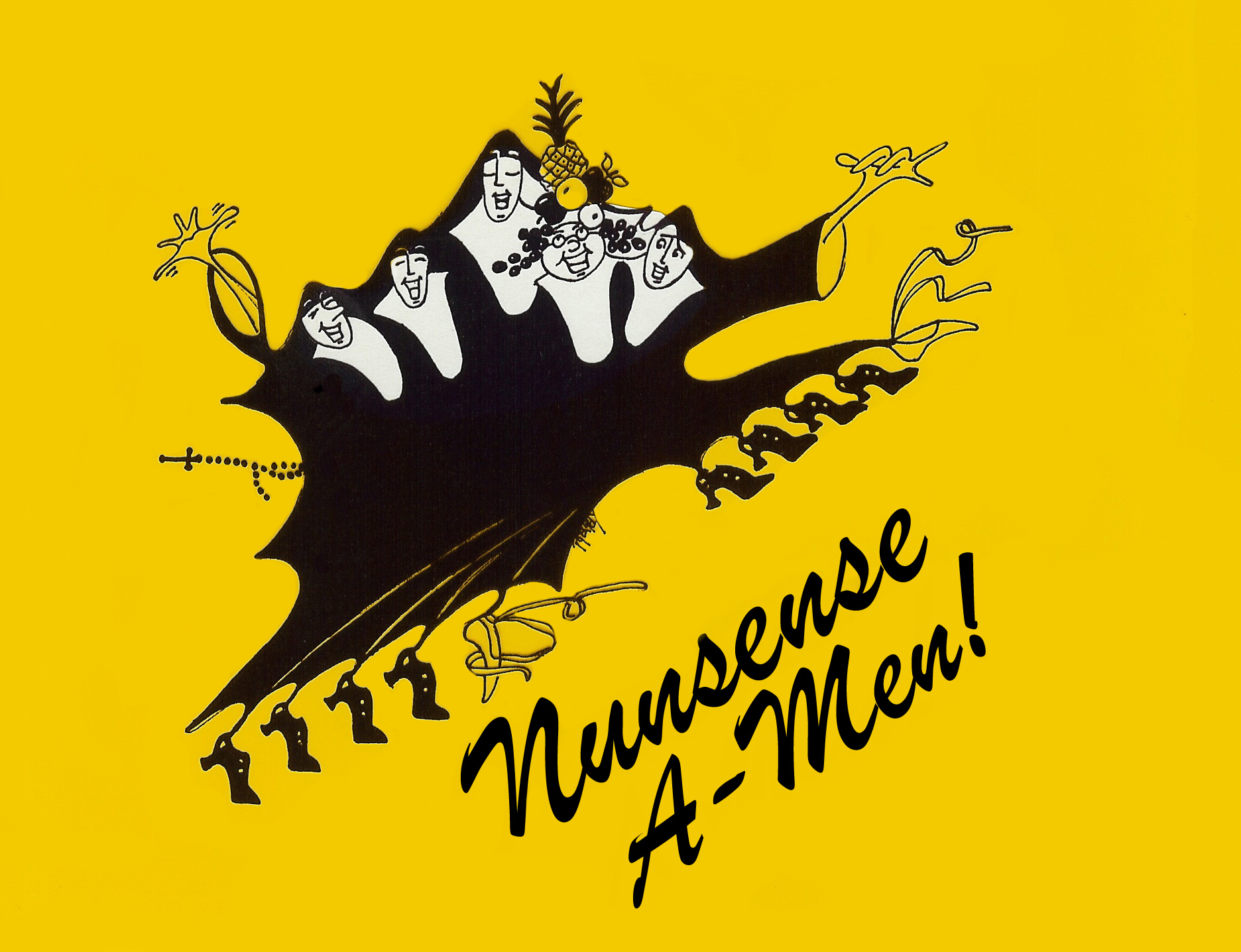 And as a reminder, we're doing the warm and funny Nunsense A Men!, your La Cage Aux Folles tickets will be honored for your seats and time. Nunsense A Men! is funny, touching and a true delight! Buy More Tickets

In the unlikely event of a weather cancellation, we'll post information on our website at www.pctlive.org and on our phone answering system at (757) 595-5PCT. But we will always go on with the show if it is safe to do so.

In the Spirit of Community, Enjoy the Show!